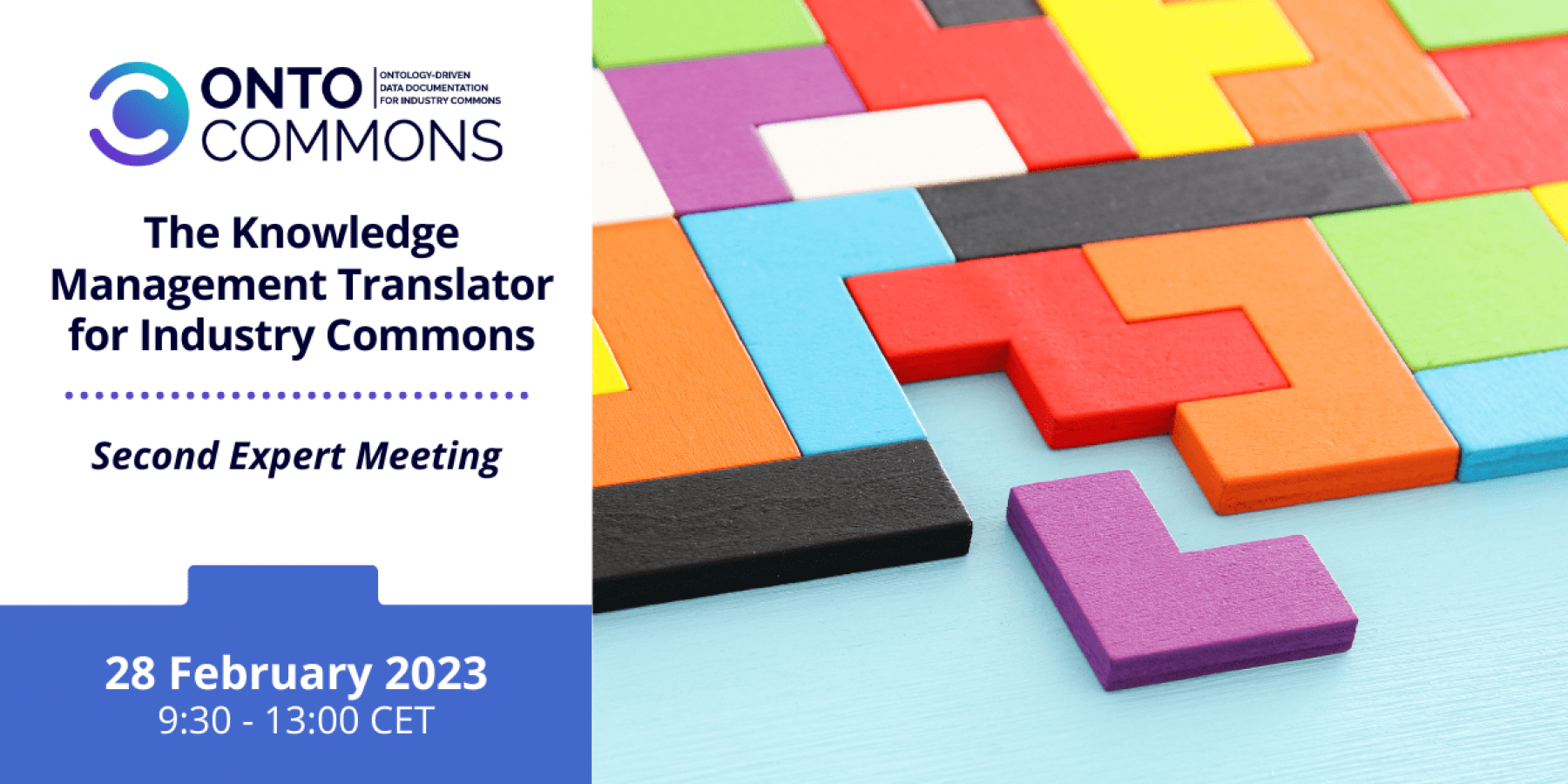 As outcome of the first Expert Meeting on the Translator role in Industry Commons we introduced a new role in the field of semantic knowledge management which we call Translator in Knowledge Management for Innovation.
The purpose of the role is to support materials and manufacturing industry in realising the potential benefits for semantic technologies in their organisation and beyond, for example in co-innovation with other organisations.
The Knowledge Management Translator bridges business and R&D and helps to shape purposeful, meaningful and traceable communication (exchange of information) in between humans as well as machines. His goal is to move from data to managed knowledge that is actionable for innovation. We envisage that such communication will lead to harmonisation across the boundaries of the wide range individual domains and disciplines interacting in these fields. Current divisions and silos mean that there is a huge untapped value not just in terms of 'lost' data but also stakeholder knowledge, which currently is not well captured. Communication is hindered and meaning lost in translation.
The Knowledge Management Translator will work with materials and manufacturing domain experts as well as data scientists and knowledge engineers to shape data in order to express knowledge. The job of the Knowledge Management Translator is to bring together and orchestrate people, tools, and processes to achieve this.
The 2nd Expert Meeting of the Knowledge Management Translator for Industry Commons
On 28 February 2023, a group of experts with highly relevant expertise invited by the project's consortium is going to be gathered online to take part in this effort and shape this new role further with the OntoCommons team.
The objectives of the meeting are:
 
Training and professional development for Translators

The landscape of available training materials
Free training materials
Paid-for training materials
University courses
Continuous Professional development 
Translator role, community and value to industry

Address and define all the aspects of establishing the Knowledge Management (KM) Translator as a critical role in Industry Commons, including:

The Value proposition of working as a KM Translator
Creation of a database of expert KM Translators
---
Useful readings to increase the knowledge of the Knowledge Management Translator role:
---
The event is by invitation only. Nonetheless, we invite you to follow the development of the Industry Commons Translator by registering for our Newsletter or following our Twitter and LinkedIn channels, where we publish regular updates on the project.